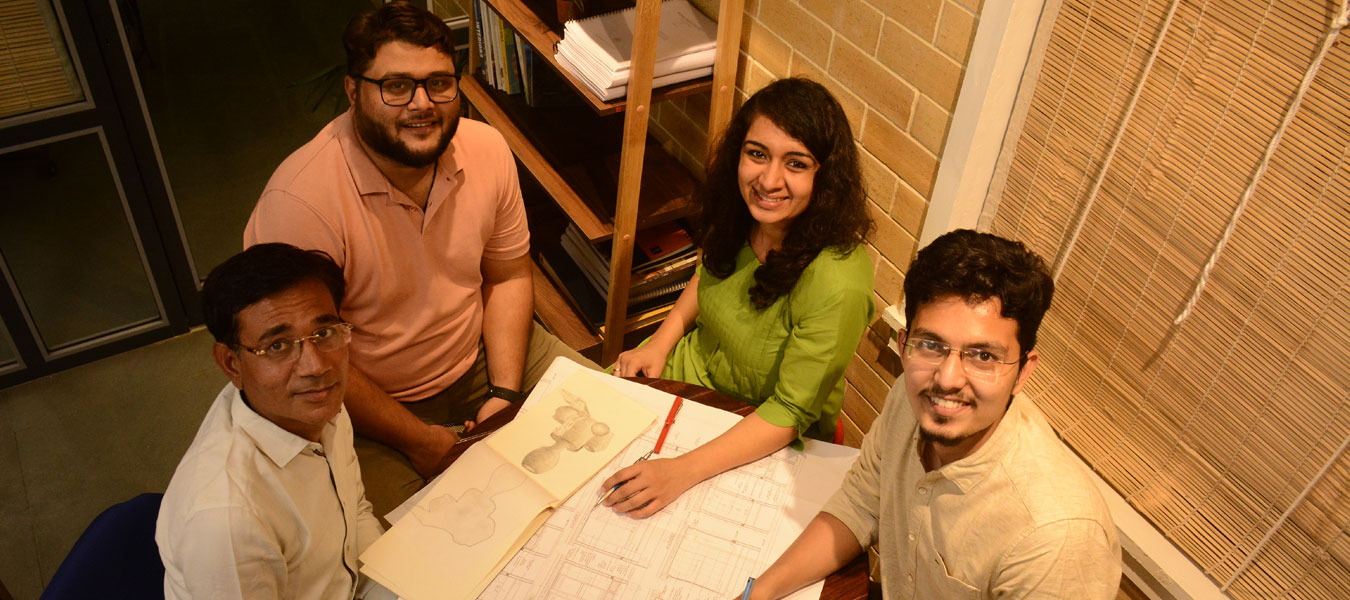 EVK Architects
Over time, our connections to the natural world diverged in parallel with technological developments. Encouraging the use of natural systems and processes in design allows for exposure to nature, and in turn, these design approaches improve health and wellbeing. Today, the majority of people spend almost 80-90% of their time indoors, moving between their homes and workplaces. As we designers embrace biophilia, we make spaces that reduce stress while improving cognitive function and creativity.
Within our cozy studio space, we were adamant to incorporate nature around us, for which we designed the planters within our workstations considering minute details and cost factors.
The fresh spider plants are planted beautifully amidst the workstations in bright green planters with exposed brick cladding as a natural backdrop. Colours are a source of expression, which we work on with great interest in all our projects. For our studio, we decided to create an ethusiastic feel with vibrant colours. Combination of warm and cool colours were experimented at various places, which proved to be absolutely delightful and energetic. Creating this space has totally lifted our spirits and we found ourselves spending more ours at the studio without having to look at the clock! We consider that to be a successful design.